As a homeowner, you might not be too concerned with the square footage of your home. After all, it's not always about the space, but the memories you'll be making with family and friends. Sometimes small house plans are the best option for your family, from both a financial and practical standing. If you're interested in creating the perfect space on a smaller scale, take a look at some of our featured floor plans closer to 1,500 square feet.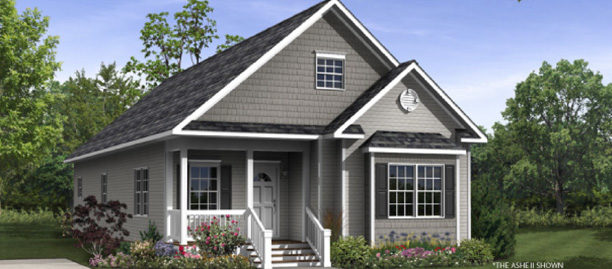 What you'll love:
• 1,496 square feet

• 3 bedrooms, 3 bathrooms

• The dining nook
This small house plan is a great place to call home. The front deck opens into a very spacious living room, which is perfect for family time. While you're cooking dinner you'll be able to chat with your guests or keep an eye on the kids thanks to all that great open space. It's the ideal floor plan if you're looking to optimize your space without breaking the bank.
The best feature of this home is the dining nook. You'll have plenty of natural light during family dinners thanks to those large windows and easy access to the kitchen if anyone wants second helpings.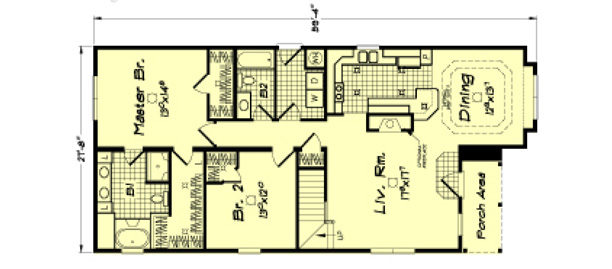 ---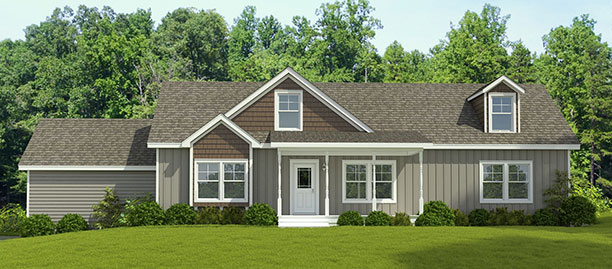 What you'll love:
• 1,464 square feet

• 3 bedrooms, 2 bathrooms

• The open kitchen and dining space
The Noble is a great choice if you enjoy entertaining on a smaller scale. Your guests will walk into a spacious great room where they can sit and chat, but still have the chance to mingle with anyone in the kitchen and dining space. Instead of bouncing from room to room, you'll be able to enjoy quality time with everyone in your home. The master suite is located right off the great room, with luxurious bathroom features like a soaking bathtub and double vanity. It's hard to believe all this space can be found on just one floor.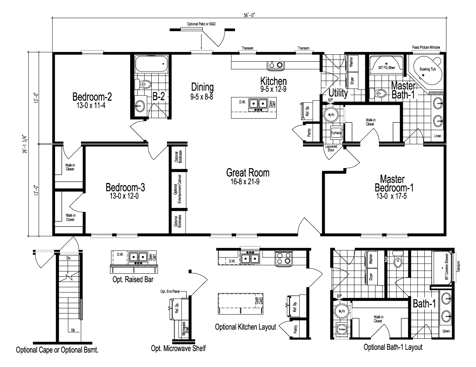 ---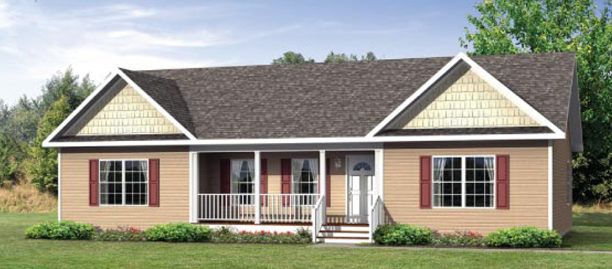 What you'll love:
• 1,482 square feet

• 3 bedrooms, 2 bathrooms

• Rocking-chair front porch
The appeal of the Alamance is all about charm, which you can find before you walk through the door thanks to the great front porch. From the outside looking in, you wouldn't expect to find an open family room, wrap-around kitchen, and dining area, but this small house plan is full of great features that maximize your space. The Alamance also gives you the ability to multitask with ease. The laundry room is located right off the kitchen, so you can finish your to-do list on time for once. At the end of each day, head back outside and enjoy the sunset on that idyllic front porch.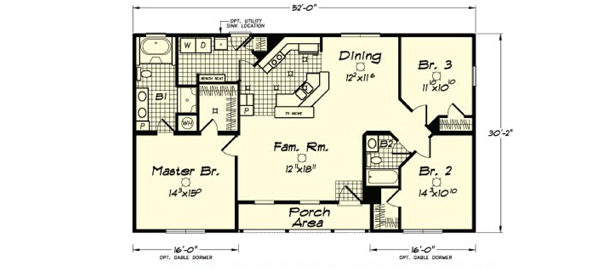 No matter the size, Carolina Custom Homes is here to help you build your dream home. If you're still unsure about how to begin building your custom home, check out our resource 5 steps for building your own home.