The Wilmington II

Ideal for: Families with 2-3 kids who prefer a one-story home.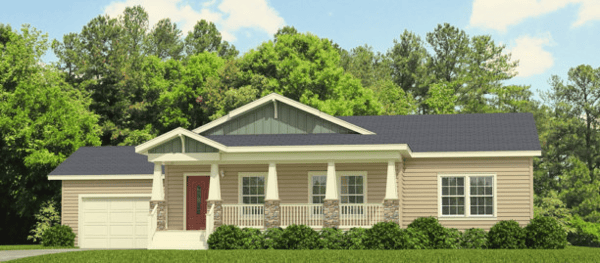 In a nutshell, you'll get:

2,130 square feet

2 bathrooms

4 bedrooms
The Wilmington II offers the space of a two-story with the convenience of having everyone on the same level. It's a great fit for families with children who require frequent attention throughout the night (unless you love running up and down stairs several times a night) and families who need an ADA-compliant home setup.
You'll love these perks:
A spacious, open living room for hanging out with your crew.

A breezy porch for getting some fresh air (and peace and quiet when you need it).

A dining room large enough to get your whole family around one table.
Ideal for: Families with 2-3 kids who prefer a two-story home.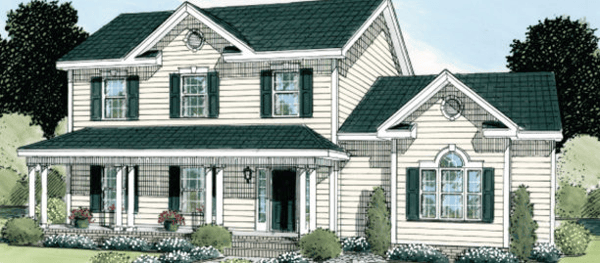 Upfront, you'll get:
2,510 square feet

3 Bathrooms

4 Bedrooms
The Monroe is a lovely setup with plenty of room for families with 2-3 kids to each have their own bedroom. Larger families will love this home as long as you don't mind your kiddos bunking together. Since the master bedroom is on the first floor and separate from the other bedrooms, the Monroe floor plan is great for families with older kids who will love having their own space upstairs.
The upper floor houses three spacious bedrooms and a two bathrooms, so everyone will have plenty of getaway space separate from the common areas of your home.
You'll love these perks:
A huge family room with plenty of room for everyone to spread out and relax.

A spacious master suite on the first floor with its own walk-in closet and soaking tub.

A dedicated laundry room off of the large eat-in kitchen
Ideal for: Families with 3-5 kids who prefer a two-story home.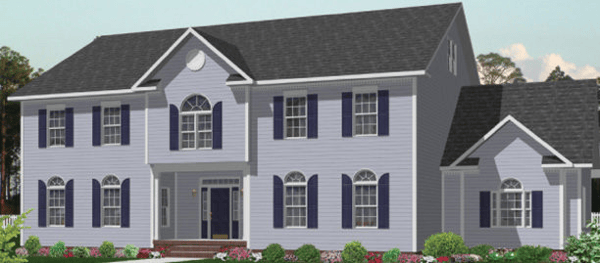 From the start, you'll get:

4,585 square feet

4 bathrooms

5 bedrooms

With two bathrooms on each level of the Parkridge, you can say goodbye to the days of impatient kids waiting (or fighting) for access to the bathroom before school.

The Parkridge's master suite is located on the first floor of the home, so you can give the kids total reign of the upstairs. Four bedrooms (plus an optional fifth bedroom) are located upstairs with a spacious loft and an extra living room, so there's plenty of room for the whole family to roam in this home.

Parkridge perk: An unfinished bonus room right off of the upstairs loft you can customize for your family's needs. We suggest using it as:

An extra bedroom for guests (or more kiddos!).

An out of sight, out of mind play room where the kids can go wild.

The coveted extra storage space no one ever seems to have enough of.

See something you like but aren't sure it's quite right for your family? Carolina Custom Homes can add or change any floor plan to build your perfect dream home. Touch base with us today to talk about your favorite floor plans and special pricing options.