Some families prefer a traditional home with plenty of nooks and crannies to hide away in, but then there are families who love wide open floor plans that are perfect for entertaining a big family, friends, neighbors, and whomever else they can make room for! If you fall into the latter category and your dream home has plenty of spaces for gathering, celebrating, and spending time together, you'll love these featured floor plans.




The Tuscany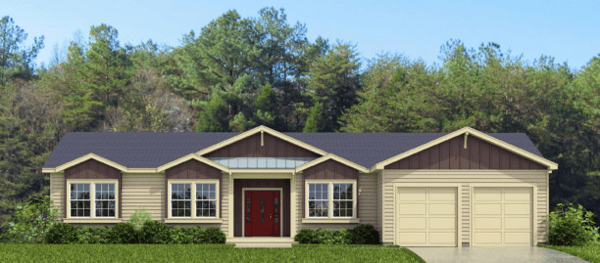 You'll love:
• 2,602 sq ft

• 3 bedrooms, 2 bathrooms

• A 517 sq ft double attached garage
The Tuscany's aptly named "great room" is an ideal entertaining space for hosting big crowds. Welcome your guests in this home plan's spacious foyer, which flows seamlessly into the great room and the hearth room, where guests can warm up by the fireplace and chat with you while you prep hor 'd oeuvres and refreshments in your huge, open kitchen.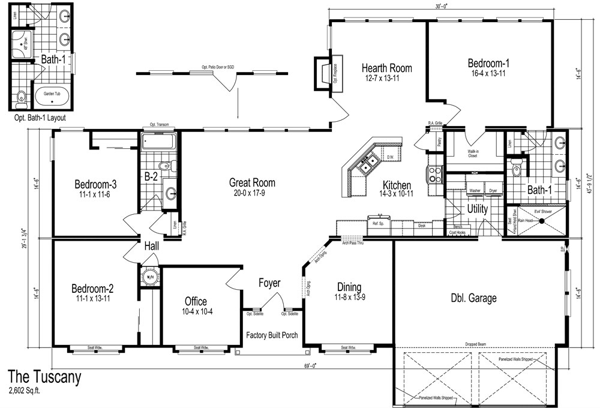 With a two-car attached garage, you'll never be short on parking for guests. Two full bathrooms ensure there's never a line. There's also a dedicated dining room for more formal dinner parties, but the large great room is central to the house and ideal for hosting large get-togethers. The bonus? You get to enjoy all this space with three bedrooms, two baths, and a home office all on one level. The Tuscany offers the luxury of space with the practicality of a one-story home.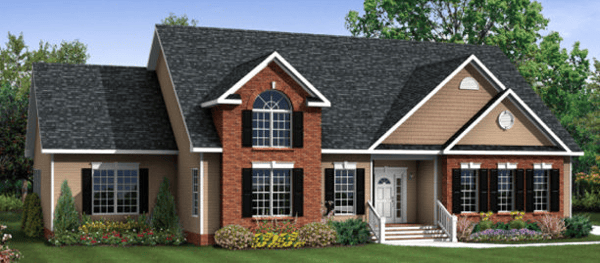 You'll love:
• 2,594 sq ft

• 3 bedrooms, 2 bathrooms

• Multiple dining areas
The Danbury plan features an eat-in kitchen with a breakfast nook, a dedicated dining room, and a spacious living room for entertaining your guests. There's also a dedicated laundry room, a secluded, roomy master suite, and even a front porch.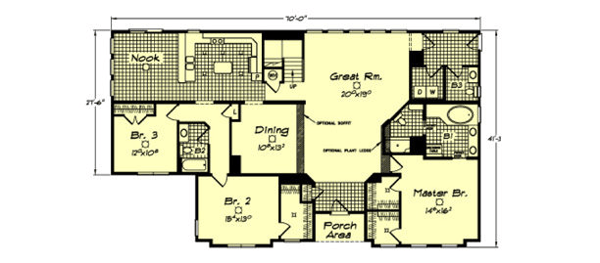 Again, this home allows you to enjoy all of your entertaining and living spaces all on one floor. The open plan lets you close off bedrooms or open doors and take advantage of the whole house.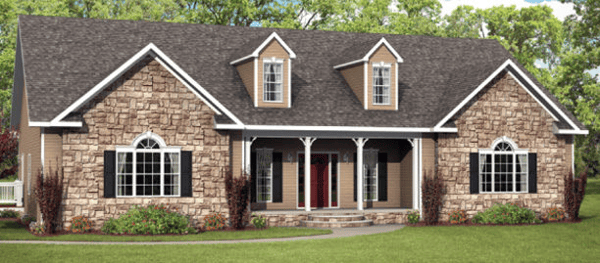 You'll love:
• 2,597 sq ft

• 3 bedrooms, 2 bathrooms

• The front porch
The Danville IV offers multiple dining spaces like an eat-in kitchen and open concept dining room, complete with a kitchen island. The main great room opens right into the kitchen and the dining room, allowing you to make the most out of the space however you'd like! Families who enjoy outdoor living but want a low-maintenance outdoor space will love the roomy front porch, which is ideal for a few rocking chairs or a porch swing!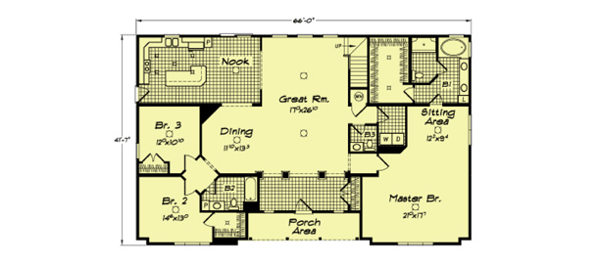 Open up the front door of the Danville IV and welcome guest into a large foyer that opens right up to the rest of your home. The easy flow of this house plan is perfect for throwing a big party or hosting an intimate get together. However you like to gather, this home has something to fit every family.
Whether you choose a home plan we've suggested or you design one from scratch to fit your lifestyle, Carolina Custom Homes can help you build your dream home affordably, safely, and quickly. Connect with Carolina Custom Homes TODAY to discuss floor plans, schedule a tour, or get
pre-approved to build a home.