So, you've decided a custom home is the way to go, but you want to keep your budget in check? No problem! Here are three one-story ranch styles from our most affordably priced Value Series you're sure to love! All of these plans feature three bedrooms, two bathrooms, and budget-friendly price tags.


---

If you don't need too much space...
The Henrietta: Cozy and affordable.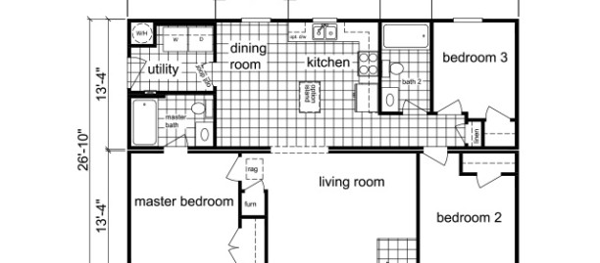 Sometimes the basics are better. Some of our favorite homes are our smallest, because they give you everything you need, and nothing you don't! If a four bedroom, three bath house or large two story house is too big for your lifestyle, why pay for more than you need? Starting at $95,972, the Henrietta offers the best of both worlds with:


Three bedrooms

Two bathrooms

A master suite

No nonsense

At 1073 sq ft, the Henrietta is the smallest of our featured floor plans this month, but for those who want a classic and comfortable home without all the clutter, you're sure to enjoy this classic one-story ranch style.

BONUS: a smaller house means you get to spend less time on maintenance and keeping it clean!

---
If you need some room to grow…
The Marion II: Comfortable and practical.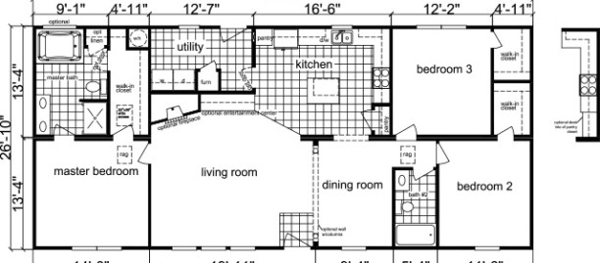 This popular floor plan offers a little more wiggle room than the Henrietta and still keeps building costs in check. For $97,572, you'll love having:


A separate dining room

3 bedrooms

A large master bath with a double vanity and tub

Walk-in closets in each bedroom

This 1610 sq ft floor plan features an airy living room separating the master suite from the other bedrooms and a kitchen and dining room off of the living room. The Marion II gives you the best of both worlds between an open floor plan and separate rooms, ensuring you'll have plenty of space for entertaining and enough privacy when you need some peace and quiet.


---
If you really want to make the most out of your space...
The Jefferson Park: Luxurious space at a practical price point.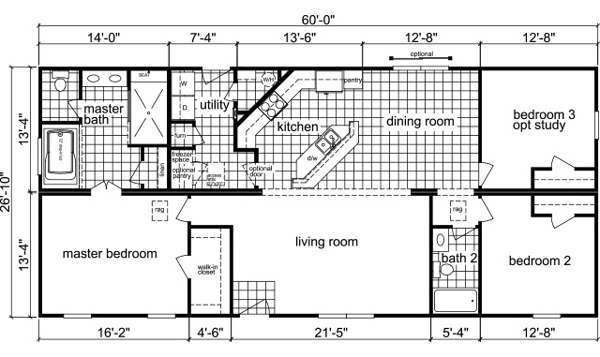 Considering the 1610 sq ft base model includes:


Walk-in closets in each bedroom

A home office (or a bedroom, or a library, or a playroom. It's up to you!)

The most spacious kitchen in this month's featured floor plans

A master suite with a soaking tub, shower, double vanities, and storage

It's not hard to see why the Jefferson Park is popular! You can also add an additional pantry off of the kitchen in laundry area for more storage or add bay windows to let natural light into the large dining area. With a master suite, two extra bedrooms, and an open, spacious floor plan, there's nothing not to love about the Jefferson Park. Starting at $111,485, it's still part of our most affordable Value Series!

When you partner with Carolina Custom Homes, building your dream home doesn't have to break the bank. Check out the rest of our Value Series today to see more of our affordable floor plans, or connect with us to chat about building your new home!