Building your very own custom home can be both exciting and daunting at the same time. There are so many options to consider. How many rooms and bathrooms? How big should the living room be? Should we go open-concept, or have more separated rooms? Deciding what is important and what isn't can be tough - which is why we've made a list of the top 4 tips that we share most often with those building a house.
1. Think about the future
Many people get caught up in the here and now of building your own home, but we caution against that thought process. Consider what your life will look like 2, 5, and 10 years down the road. Do you plan to have kids, or more kids than you already have? What about family visiting from out of town? Do you have sufficient space for your mother-in-law to visit? Plan for what you will need, not for what you need right now.
2. Where will everything go?

The master bedroom's closet is the one that always gets the most love, but what about towels for the second full bath? Have you planned enough cabinet space for everything you keep in your kitchen? One of the most frequents tips we give people when building a house is to plan storage accordingly. Don't get caught without anywhere to put that three year supply of deodorant that you've amassed from your extreme couponing!
3. What about the sun?
Yup, you should even consider the sun when planning your new home. Bay windows in the living room can add a nice touch, but if they're facing west, then you might get more sunlight, and heat, than you'd been expecting once evening hits. Room placement is a bigger deal than most people think. Some want the sun shining in their bedroom as it rises, others would rather the opposite. What about you?
4. Don't forget the yard!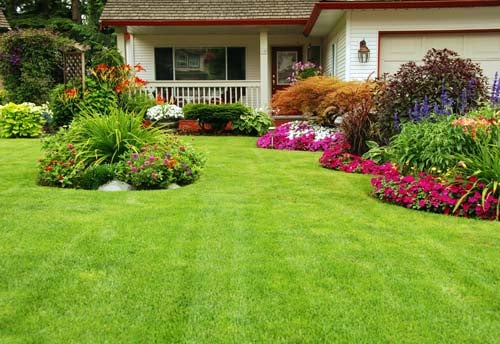 Consider the time it takes to mow and maintain an acre versus a quarter acre of land. Are you someone who enjoys mowing your yard, pulling weeds, trimming the hedges? Or are you someone that would rather only have to mow on occasion and wouldn't dream of having a flower bed? No judgment either way, but it's important to decide before you purchase the land on which your new home will set.
Looking for more tips about building your new dream home? We've got you covered. Check out our ebook resources!