2018 has been an interesting year for interior design.
From bold blues to muted neutrals and natural finishes, there's a little something for everyone to love about this year's trends.
Mixed Metallics
Metallics have been making a comeback for several years now, but rose gold is on the rise in 2018 and will continue to grow in popularity in 2019. Rose gold adds a modern twist to old school finishes and can soften industrial spaces and warm up cool-toned spaces.
Pro tip: Mixing metallics adds a layer of interest and depth to a space, but be sure to choose a primary metallic and use others sparingly to complement your broader design.
Bold Colors

Whether it's a dark gray accent wall or you paint the whole living room cerulean, bold is in. The up and coming color of the year? Blue. Choose your favorite shades of blue, and have fun adding it to your living room, kitchen, or bathrooms. If you're interested but hesitant to commit to blue walls, try out some bright blue furniture, such as:
- End tables

- Accent chairs

- Curtains

- A new couch
Neutrals
If you like the idea of statement walls and bold furniture but aren't wild about bright colors, consider working with some dark neutrals. Deep grays, browns, and even deep navy blues are great options.
Nod to Nature
Plants on plants on plants.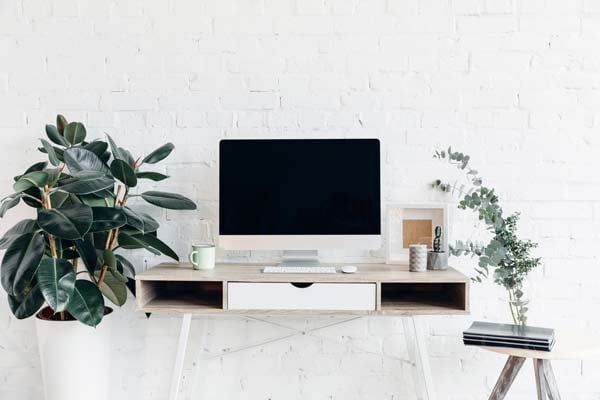 Plants add texture to your home and color to neutral rooms. Design perk: they're sustainable, environmentally friendly decor.
Wood & stone.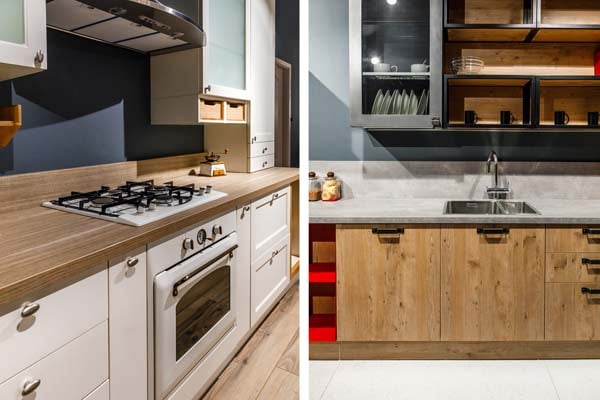 Natural finishes like wooden floors, backsplashes, and countertops create a calming, spa-like feel in your home, particularly when they're complemented by stone surfaces like quartz or marble.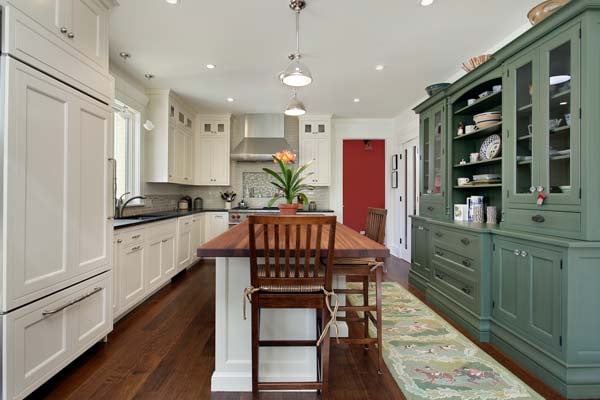 Wallpaper.
No, not the sticky, messy, seemingly permanent wallpapers of the past, but the fresh, modern version. Think of it as wallpaper 2.0. It's peel-and-stick, removable, and available in a variety of options to suit every style. Use it to create a unique accent wall or liven up a small, dark room.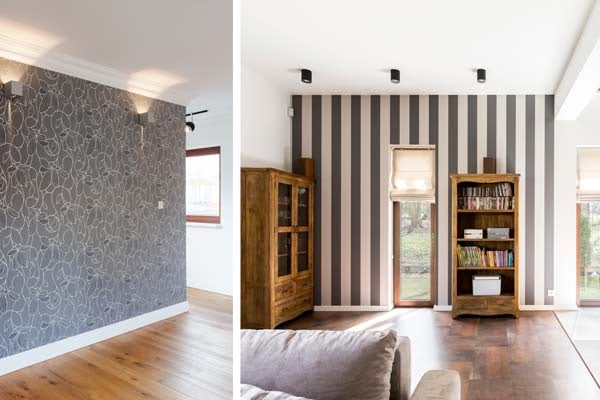 Personalized, emotionally-driven designs.
While there are a few trends that stand out for 2018, there's one that can appeal to everyone: "aspirational" design. Aspirational design refers to designing your spaces to create a certain "feeling" in each space. Need a room to give you energy? Opt for bright colors and bold art. Peace and tranquility? Start looking for calm, cool colors. No matter what trends phase in and out, feeling great in your own home is always stylish.
Whether you're enjoying the
advantages of building your new home
or moving into an existing house, experimenting with your interior design and putting your unique spin on a space will freshen up and elevate your home.
Visit our showroom, give us a call, or send us a message here.