Building a new home means having the ability to get exactly what you want, but that doesn't mean you have to abandon popular home building trends. This year, homes are smaller but more efficient, and builders are finding new ways to make every space feel both functional and livable.
Check out our top 10 home building trends for 2018:
Open Concept Floor Plans
While not exactly a new trend, open concept floor plans certainly aren't going away anytime soon. Homeowners enjoy the spacious feel and the ability to entertain.
Energy Efficient Windows
Many people who decide to build a home are interested in all of the benefits a newer home offers, including eco friendly options such as windows. Updated windows can save you money on your monthly energy bills and keep your home comfortable all year long.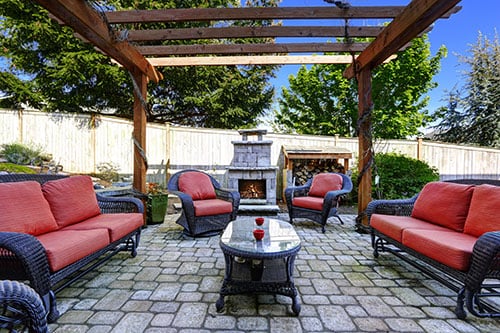 Outdoor Spaces
Homeowners everywhere are trading excess indoor space for outdoor space and investing in their backyards. Patios, built in fire pits, outdoor bars, and even pizza ovens are all big building trends pointing toward one idea: making outdoor spaces feel more livable.
Smart Homes
Everything's connected these days, and that includes your home. Thermostats, lights, and even door locks can be connected to apps on your smartphone.
Barn Doors
Sliding barn doors are a great way to save space while also adding privacy to a room. This building trend adds a rustic feel to any decor and can make any house feel like home.
Smaller Homes
Gone are the days of the "McMansions" - a major trend in from the early 1990s-2000s. Instead, homeowners are opting for smaller, more affordable homes with practical layouts.
Master Bathrooms
With 50-60 hour work weeks becoming the norm, homeowners are looking for more ways to make their home a retreat. Walk-in showers, large soaker tubs, and more space are all making the top of many home builders' must-have list.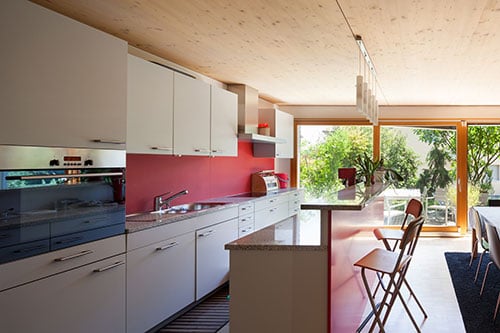 Kitchens
Following recent trends in healthier eating and dining out less to save money, it's no wonder more and more families are choosing to cook at home. Studies show millennial couples tend to cook together more than previous generations, which means more open kitchens with multiple areas to prepare food.
"Healthy Homes"
Clean air is a major concern for many homeowners, especially in cities and heavily populated areas. New homes are being built with this in mind, and builders include features to reduce allergens in the home. Updated air filters, less carpet, and easy to clean surfaces are all popular building trends for 2018.
Built-Ins
The built-in is back! Rather than the bulky, cheap built-ins of the 1980-90's, today's built-ins are created with a purpose in mind. Whether it's a practical home office setting or extra storage in a mudroom, built-ins are a great way to provide extra storage.
Are you ready to put some of these building trends into your new home this year? At Carolina Custom Homes of Burlington we build custom modular homes made just for you! Browse our floor plans or schedule an appointment to view our model homes today.